Writing down the things that come to my head while trying to stay safe during COVID-19 lockdown. I started a diary post for week 27 but never got around to finishing and publishing it; so some of those thoughts are captured here too.
---
I had to visit the clinic last week because of a cough I'd had for over a week. NOT a fun time to visit a clinic with a cough. Turns out it was sinusitis.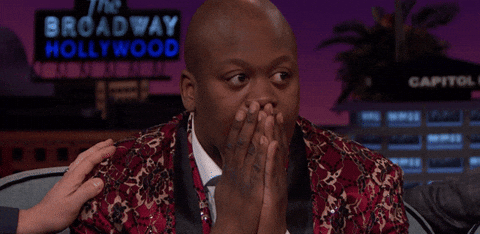 ---
Still no work, but it sounds like I'll be heading to the new contract very soon. Fingers crossed.
---
I've had a HUGE rise in the number of robocalls, spam texts, and other scammers lately. It feels like the whole world is taking advantage of the chaos and just being assholes to one another. I know that's not the case, it's really just that all I'm seeing are the assholes … but it can be disheartening.
---
I was sad to hear of Justice Ginsburg passing away. Then I was mad to hear that the GOP controlled Senate is so focused on power that they're willing to go against everything they said just four years ago. Then I remembered that that's what politics is … gathering power. It's not about taking care of constituents or running the country anymore. It's about how to help those that can help themselves. I'm at a loss on what to do, what action to take. Voting doesn't seem enough at this point. Maybe I need to start a new political party. I wonder if I can get Musk or Bezos to donate a cool $100 million to my effort.
---
I read an article on Medium recently in which a wargamer modeled four possible "civil war" scenarios for after the election here in the US. It was a pretty fascinating (and scary) read. The passage that stuck out to me and really summed up how the world feels to me was this:
The defining feature of life in 21st century America is tribalism. That's a belief that the other side is basically a completely different species. Nations overcome tribalism by finding common causes, often common enemies. We've been given a perfect opportunity in 2020. But the coronavirus has not brought us together against a common enemy; instead, it has highlighted that one side is gun-toting, mask-avoiding morons and the other side is fake news-loving, freedom-squashing libtards. What we do not have is a belief that everyone on the other side is worth saving. That is the recipe for the worst kind of disaster.

Mike Selinker
---
In other news, I've quit Facebook until after the election results are in. I missed "checking in" at first. But now I substitute that urge with looking at my friends' photos on Instagram. Much better. I'm also reviewing my newsfeeds more regularly. Checking on websites I used to read regularly, friends' blogs, news sites, etc. Still not a great use of my time, but better than the endless scrolling on Facebook only to walk away with high blood pressure!
---
Trying to journal more, pay attention to the world, enjoy the little things, etc. You know, mindfulness. I need to try meditating again; I sort of fell out of that. Just doing my best to stay sane; like everybody else. All I can suggest is turn off your laptops and computer phones and get outside. The weather here in Virginia has been pretty decent this past week. Hopefully it doesn't suck where you are.
---
We took advantage of the good weather last weekend and went apple picking. We went to a farm we've been going to for years. This year it was listed in Northern Virginia magazine as a great place to go. Consequently, it was the most packed we've ever seen it. We had to park along the road and walk up to the farm. We still had a great haul of apples and a fun afternoon out in the foothills of the Shenandoahs.
---
Stay healthy. Wear your mask. Wash your hands. Keep your social distance. Just be a good human and remember that we're honestly all in this together whether you think this pandemic is real or not … in fact, whether you even agree with your friend/neighbor/stranger or not. We all have to live together on this planet.